Raycommended for this FULL ACTION week:
#1 – THE LAST TYCOON: Gw gak bs comment apapun buat ni film selain I-N-S-A-N-E ! Ok buat Hollywood fanboy/fangirl tolong stop memicingkan mata 'n mampir ke Google dl bentar… gw jg baru riset ni film stlh gw pulang ntn, and WOW! Do you know that many Western critics menyejajarkan film ini dgn THE GODFATHER (1972 – Marlon Brando, Al Pacino) dan klasik-legendaris CASABLANCA (1942) ? One of the best, if not THE best, of Chow Yun Fat (killer performances also by all the rest of the casts!) Definitely Wong Jing's best mnrt gw (topped off my favorite I CORRUPT ALL COPS (2009) –film ttg pembentukan ICAC, KPK-nya Hong Kong). Romance nya memabukkan, violence nya memilukan, patriotism nya menggetarkan… ini film COMPLETE dr ujung ke ujung yg bahkan di adegan hening nya semua penonton menahan nafas! Gw harus masuk rumah sakit jiwa klo gak kasih ini film 9/10 !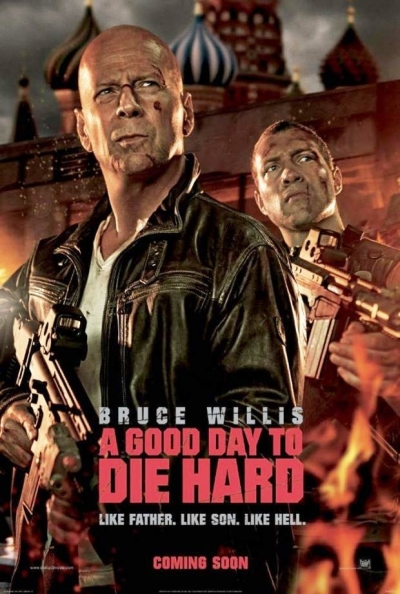 #2 – A GOOD DAY TO DIE HARD: Jujur aja gw pikir ini film bakal jawara di minggu ini… but as awesome as it is, and I'm a HUGE Die Hard fan, AGDTDH harus stay di pos #2. Seperti di petualangan" McClane sebelumnya, expect tons of explosions, a great dose of crash-'n-bang actions and name-calling everywhere! Plot standard khas Die Hard: cerdas dan ringan. **Spoiler Alert!** Yg bikin ni film kurang asyik: figure ayah yg "terlalu lembek" utk orang se-baddass McClane, overused of funny lines "I'm on v——n!" dan cheesy father-son banters di sepanjang film. Rating: 8/10.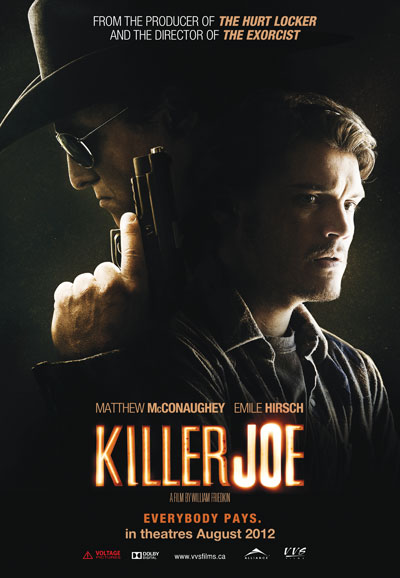 #3 – KILLER JOE: Sepertinya jaringan Blitz gak pernah kehabisan supply film sinting-gaje buat ditayangin (e.g. GRABBERS, SEVEN PSYCOPATHS, etc.) Buat penikmat genre alternatif ini KILLER JOE tentu gak bisa di-skip gt aja.. Plot yg bikin cengo, adegan" serius yg bikin ngakak, samp ending yg NGGAK BGT –semua khas film sinting-gaje– semua lengkap ada di sini! Rating: 7.5/10